23 January - 3 February 2023 | ICE Futures Europe, London, UK
---

With the global oil markets being subject to extreme volatility and change due to a series of geopolitical events, this is the ideal time and opportunity to understand the drivers of oil price movements and tools at your disposal to protect against and trade around your organisations market position.
This course offers an up-to-date and innovative look at trading petroleum products, and includes a trader's analysis of supply and demand, as well as underlining the key opportunities in the market place. The course will be fully interactive with teams analysing positions and learning through case study and trading simulation.
AS AN OUTCOME FROM THE COURSE YOU WILL:
Review crude oil supply, demand and products
Understand crude oil refining, evaluation and selection
Explore physical and derivative oil markets, shipping and contracts
Understand of every facet of contemporary trade finance and how it impacts their assignment
Appreciate pricing formation, trading and price risk management
Learn about futures, swaps, options and over- the-counter markets
Become familiar with trading techniques and terminology
Participate in trading and hedging simulation exercises and improve negotiation skills
COURSE STRUCTURE
This course comprises two modules. You can participate in the whole course or in one of them
Module 1: Physical Crude & Products Trading, 23 - 27 January 2023 More info...

Module 2: Trading Simulation, Paper Trading & Price Risk Management, 30 January - 3 February 2023. More info...
IS IT FOR ME?
This programme will appeal to: oil and product traders, refiners, economists, analysts portfolio managers, risk managers, operations managers, brokers, related front, middle and back office staff and all those needing to gain or improve their knowledge and understanding of crude oil and petroleum products trading and pricing mechanisms.
OIL TRADER ACADEMY IS:
2 weeks of the academic course
5 days of hedging simulation exercises
The course participants will be issued 80 CPD credits International Industry Certificate of the IBH and ICE Education.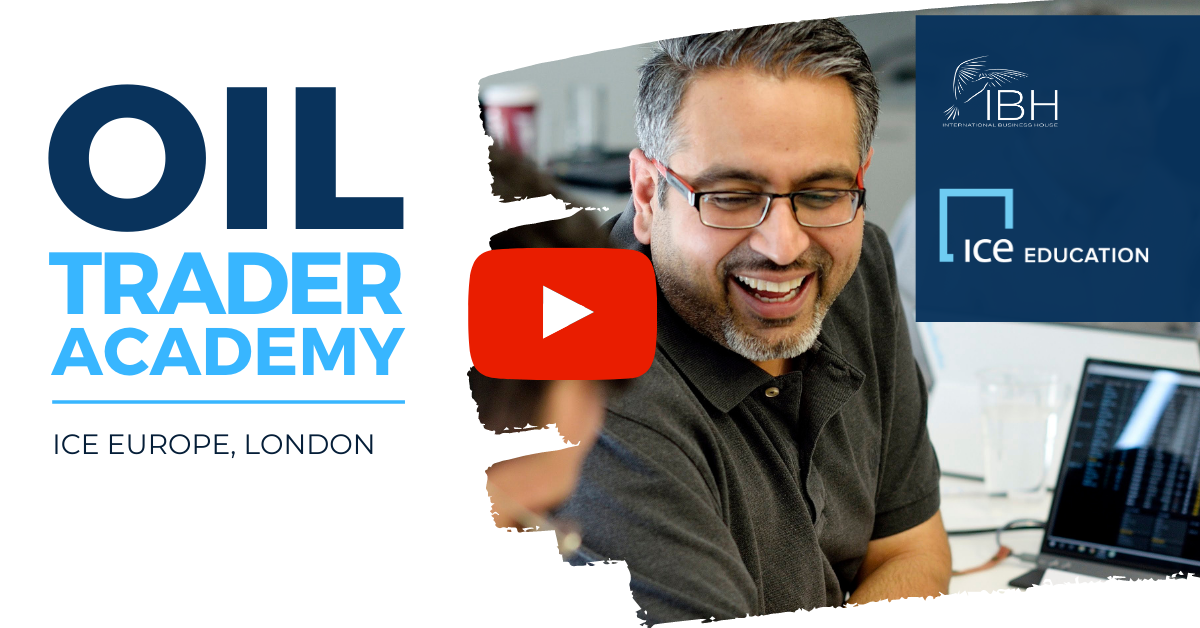 FURTHER QUESTIONS
For further information please contact education department:
International Business House
Tel:+44 (0) 207 183 4507
Fax: +44 (0) 207 504 8225
office@ibhouse.net
www.ibhouse.net
---
COURSE INSTRUCTORS HOW TO ATTEND REGISTER NOW
---
« back